Embezzlement in California is a serious offense. California law defines embezzlement as "the fraudulent appropriation of property by a person to whom it has been entrusted" (California Penal Code 503).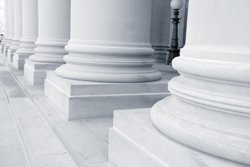 In order to be charged with this crime, you must have been entrusted with the property or money, and you must have intended to deprive the owner of the property or money by fraudulently using or taking it for your own benefit. It is not necessary for the physical act of taking property or money to occur in order to be charged with this crime. Under California law, the intent to temporarily deprive the owner of the property is usually sufficient for an embezzlement charge.
This type of crime can occur in a variety of circumstances. For example, say you are employed as a bank teller. As a teller, you have legal access to client money, and you are trusted to engage in transactions involving that money. If you took a portion or all of the of the money from your place of employment, for your own purposes, you have committed embezzlement.
In California, embezzlement is punished according to the type or value of the property, or the amount of money stolen (Ca. Penal Code § 514). Also, if the crime includes aggravating factors, increased penalties may apply.
If the property value is above $900.00, you will likely be charged with a felony offense. If you are facing a felony charge and are convicted, you may be ordered to serve a maximum of 16 months, 2 years or 3 years in state prison, pay a maximum fine of $10,000, or both. Contrasting, an offender convicted of a misdemeanor offense, may be ordered to serve a maximum of six months in jail, pay a fine of $1000, or both.
Even though California law governs the penalties and consequences of embezzlement, only a local criminal defense attorney can tell you how cases like yours tend to be handled by prosecutors and judges in your courthouse. An experienced criminal defense attorney will be able to identify the weakness and strength of evidence against you, and likely negotiate a plea bargain or lesser charge. Call our office today, so we can help you by evaluating your case, and provide you with the best legal options available to you. The initial consultation is free.
---
There's no substitute for a strong criminal defense attorney Sacramento County, call Wing & Parisi at (916) 441-4888.
The Law Office of Wing & Parisi serves clients in Sacramento County including Sacramento, Rancho Cordova, Citrus Heights, Folsom & Elk Grove California. Hablamos espanol. – Find us on Google+